Fall 2010 Preview
Summer has come to a close, and with it ends my lovely Summer Break. As hard as it was to peel myself off the hammock and pry my deathlike grip from that bottomless mimosa, I'm nothing if not excited to be back at the helm of the Think of That Blog, bringing you some fantastic new Why Didn't I Think of That? stories.
To get us back into the groove of things, I'd like to highlight a few of the pieces that I'll be serving up for you in the coming season. And while it pains my ego to admit it, the business and technology worlds didn't exactly come to a halt just because I was taking a three-month nap by the pool. So we've also got some catching up to do.
But first, check out this Why Didn't I Think of That? story about a man who quit his job to follow his creative–and entrepreneurial–spirit. It's called Liquid Sculpture: High Speed water photography.
And now the Think of That Fall 2010 Preview: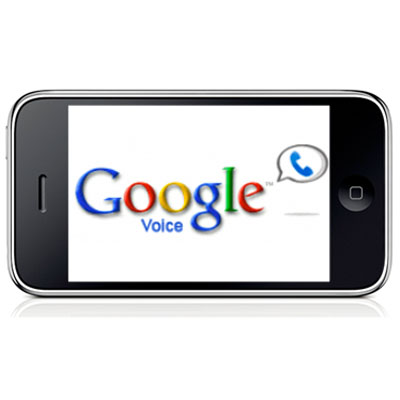 1. Google Voice Goes Public
You know you're losing your edge when your favorite Google service leaves Beta. And that's exactly what happened to me in June. The heretofore invitation-only service Google Voice opened up its doors to any and all who care to utilize it. This unique service allows you to manage your multiple phone lines and voicemail with the sort of precision and customizability that used to only be at the disposal of large corporations. But Google Voice is not only easier, smoother, and cooler than those old-school, corporate voicemail systems, it's also free. That makes it one of the top tools and services for any small business owner or entrepreneur-on-the-go to know about.
2. High Fashion on the Highway
Taco, hotdog, and other various food vendors learned long ago that if you bring your merchandise to the people, you'll get customers that you never would in a brick and mortar business. And with half the overhead. Yet rarely has anyone thought to apply the tactic to something like high-end fashion. But that's exactly what fashion designer Cynthia Rowley did. Inspired by the taco trucks and food vendors she saw in the city, Rowley bought an old DHL truck on eBay and tricked it out with hardwood floors, a changing room, and a stereo system. Rowley uses the "boutique on wheels" to sell her goods. It's a unique idea, and it's starting to pay off.
3. Senate Passes Small Business Loans Bill
A bill passed recently in Senate (61-38) would make $30 billion in loans available to small businesses. But already there are a number of government programs that small business owners and budding entrepreneurs can take advantage of. With the help of the Why Guys, I'll be putting together some resources to help those who are interested explore their options.
4. The Android Strikes Back
It has been an interesting summer for smart phones. It all started with the release of the iPhone 4–what looked to be the best incarnation of the smart phone to date–with some robust new features, including HD Video and dual-camera voice chatting capabilities. But, as it turns out, a lot of people weren't terribly happy with the new device. I don't need to rehash what Steve Jobs dubbed "Antennagate". Needless to say, Apple found itself on the defensive this summer–from consumers and tech fanatics alike–for the first time in a long time. What better time for Google's Android operating system to slip into the lead?
It was only recently that devices running Android began outselling both Apple and Blackberry. Recent high-profile devices such as July's Droid-X and August's Droid 2–both from AT&T competitor Verizon–have helped propel Android's gaining presence. Meanwhile, Windows 7 Mobile is off to a rocky start, and it hasn't even started yet. So what does all of this mean for the consumer? Does it affect your business if you choose a Blackberry over an iPhone, or an Android over a Blackberry? Well, the cell phone is becoming a more and more important part of peoples' daily business interactions and transactions. In this blogger's opinion, few things could matter more than your phone. When the time comes, we'll look at the good, the bad, and the ugly of today's smart phones, as well as examine the phones of tomorrow.
5. And the #1 Most-Important Screen Is…
After the iPad failed to bring me to my knees, I put the contest for Most-Important Screens of 2010 on hold indefinitely. And I'm glad I did. I'll finally be choosing the winner (and defending some of the runners-up) this Fall. So don't miss it.
Have a story to tell? Something you want to hear or know? Tell me about it. Your comments are always appreciated, and an email is always welcome. Subscribe via RSS or Email, or just ask me to let you know the next time I post something juicy. Either way, don't miss out on the fun.
Thanks for reading, and talk to you soon. (It's good to be back)
Yours,
Benjamin Christopher

Related Posts: